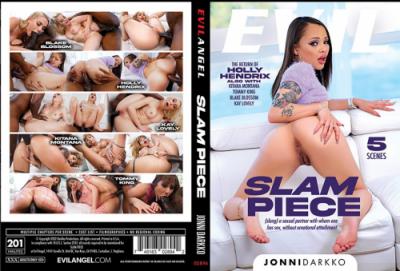 Year of production: 2022
Country: USA
Genre:
Gonzo Hardcore Anal IR
Duration: 02:51:04
English language
Directed by: Johnny Darkko
Studio: Evil Angel
Cast:
Blake Blossom, Holly Hendrix, Kay Lovely, Kitana Montana, Tommy King
Description:
Director Jonni Darkko defines "Slam Piece" as a sexual partner for whom one has no emotional attachment. The movie's five scalding scenes, each a visual feast captured in Jonni's rich videographic style, present top porn beauties getting off on big Black cock. The result is a lot more athletic and orgasmic than romantic! Jonni's camera glides lustily over blonde Blake Blossom's luscious bod. Doffing her bikini, she reveals huge boobs and a hairy slit. Porn stud Rob Piper pops her areolae into his mouth and enjoys her natural knockers in a titty fuck. Blake works his dark shaft in a deepthroat blowjob, and Rob slurps on her sweet cunt juice. He jams his joint deep in her gash and then feeds her the pussy-to-mouth flavor. Cum soaks her hairy muff! Big-haired, busty blonde Kitana Montana teases poolside. Young, extremely hung Damion Dayski oils her butt. She drops to her knees for oral service. Damion's 12-incher stuffs Kitana's ass in a spoon-style anal fuck as the tanned, moaning babe presses a vibrator to her clit. Damion buttfucks the elastic chick in various positions and feeds her his meat ass-to-mouth. Spunk floods her lips and tongue! Petite superstar Holly Hendrix licks studly Troy Francisco's oiled meat. "Let me use that fucking prick!" demands Holly as he plows her sphincter. His boner and tongue take turns in her tight bunghole as he reams and rims her. Troy frigs her pussy to squirting and feeds her the girl cum! Holly's rectum blooms like a rosebud! Platinum blonde Kay Lovely sheds her lingerie in a slow-motion seduction. Rob's immense rod fucks her mouth. He rails her gash while she shouts words of encouragement. They screw with unbridled passion till thick jism strands splash Kay from forehead to chin in a spectacular cum facial. Brunette stunner Tommy King teases in a fishnet body stocking. Rob drenches her round ass in oil. She mounts him for a deep-thrusting anal ride. He spoon-fucks her cunt as Tommy pins her long gams behind her ears. Rob eats her twat and rims her asshole. Gobs of cream slop her nose and forehead.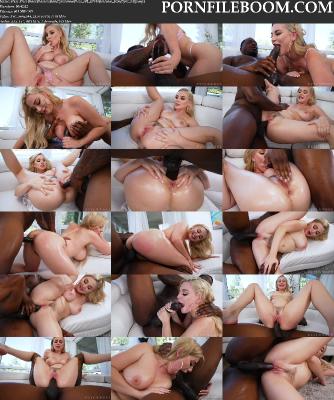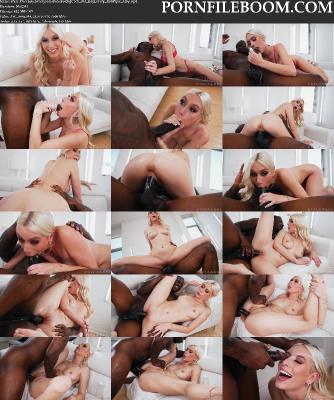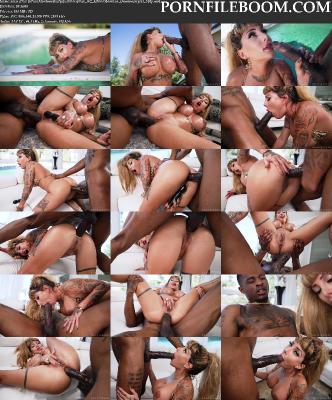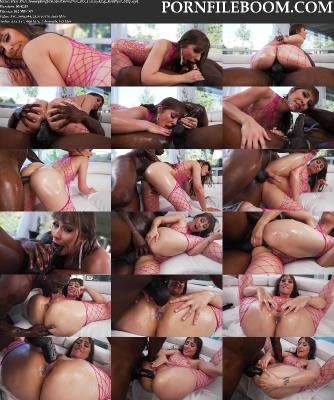 Split into episodes: Yes
HD video type: 540p
Video quality: WEB-DL
Video Format: MP4
Video codec: H.264/AVC
Audio codec: AAC
Video: 960×544 16/9 29.970 fps 2000 kbps
Audio: AAC Dolby Digital, 44.1Hz, 2ch, 192kbps
SlamaPieceaBlakeBlossomRobPipersSlamPiecess01sBlakeBlossomsRobPipers540p.mp4 – 603.4 MB
SlamaPieceaHollyHendrixTroysAnalSlamPiecess03sHollyHendrixsTroyFranciscos540p.mp4 – 634.5 MB
SlamaPieceaKayLovelySlamPieceForBigCockss04sKayLovelysRobPipers540p.mp4 – 421.9 MB
SlamaPieceaKitanaMontanaBustyAnalSlamPiecess02sKitanaMontanasDamionDayskis540p.mp4 – 853.2 MB
SlamaPieceaTommyKingRobsAnalSlamPiecess05sTommyKingsRobPipers540p.mp4 – 861.8 MB
SlamaPieceaBlakeBlossomRobPipersSlamPiecess01sBlakeBlossomsRobPipers540p.mp4
SlamaPieceaHollyHendrixTroysAnalSlamPiecess03sHollyHendrixsTroyFranciscos540p.mp4
SlamaPieceaKayLovelySlamPieceForBigCockss04sKayLovelysRobPipers540p.mp4
SlamaPieceaKitanaMontanaBustyAnalSlamPiecess02sKitanaMontanasDamionDayskis540p.mp4
SlamaPieceaTommyKingRobsAnalSlamPiecess05sTommyKingsRobPipers540p.mp4
SlamaPieceaBlakeBlossomRobPipersSlamPiecess01sBlakeBlossomsRobPipers540p.mp4
SlamaPieceaHollyHendrixTroysAnalSlamPiecess03sHollyHendrixsTroyFranciscos540p.mp4
SlamaPieceaKayLovelySlamPieceForBigCockss04sKayLovelysRobPipers540p.mp4
SlamaPieceaKitanaMontanaBustyAnalSlamPiecess02sKitanaMontanasDamionDayskis540p.mp4
SlamaPieceaTommyKingRobsAnalSlamPiecess05sTommyKingsRobPipers540p.mp4
SlamaPieceaBlakeBlossomRobPipersSlamPiecess01sBlakeBlossomsRobPipers540p.mp4
SlamaPieceaHollyHendrixTroysAnalSlamPiecess03sHollyHendrixsTroyFranciscos540p.mp4
SlamaPieceaKayLovelySlamPieceForBigCockss04sKayLovelysRobPipers540p.mp4
SlamaPieceaKitanaMontanaBustyAnalSlamPiecess02sKitanaMontanasDamionDayskis540p.mp4
SlamaPieceaTommyKingRobsAnalSlamPiecess05sTommyKingsRobPipers540p.mp4